Video Capture Card With Loop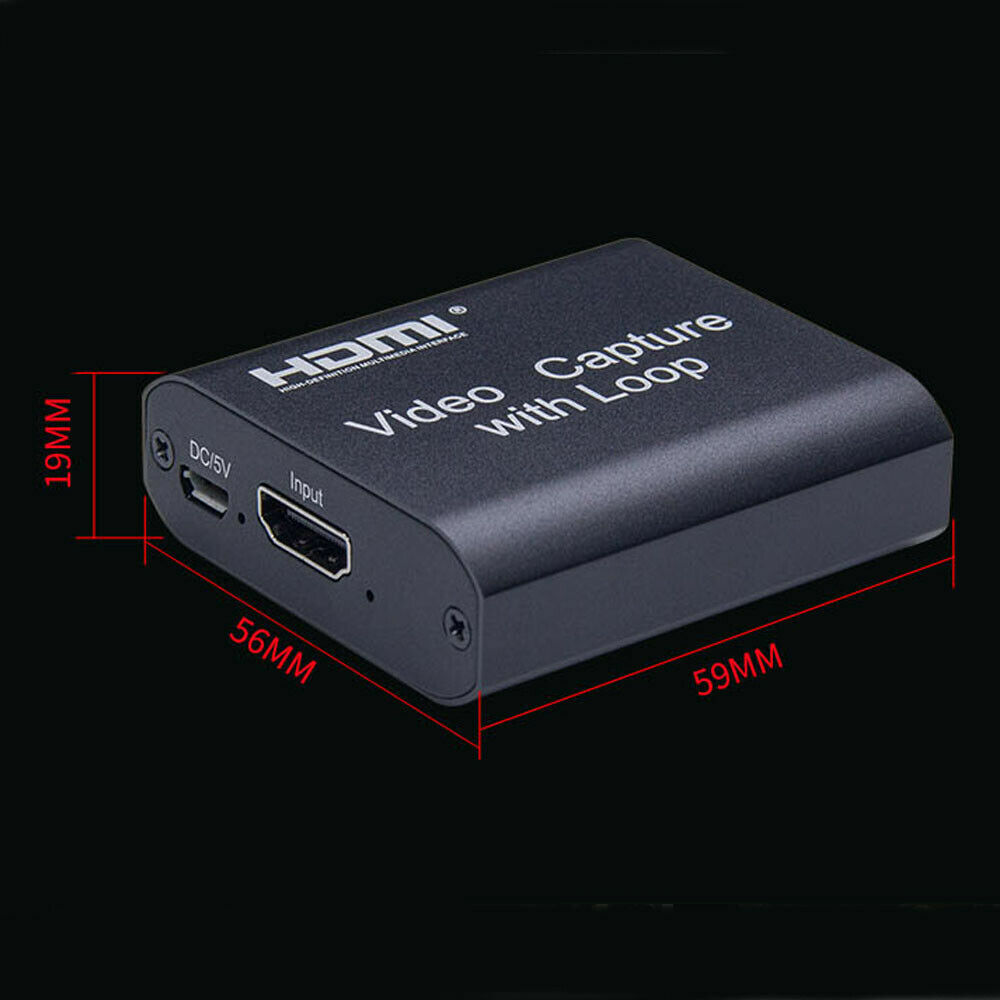 No external power supply is required, compact structure, and easy to carry.

The USB 2.0 capture card can capture HDMI video and HDMI audio at the same time and can transmit audio and video signals to a computer or smartphone for preview and storage.

Suitable for high-definition acquisition, teaching video, etc. Support maximum input resolution up to 4K.

When using a standard AWG26 cable, the maximum input transmission distance is 15 meters (resolution of 1080P and below).

No driver, it is plug-and-play.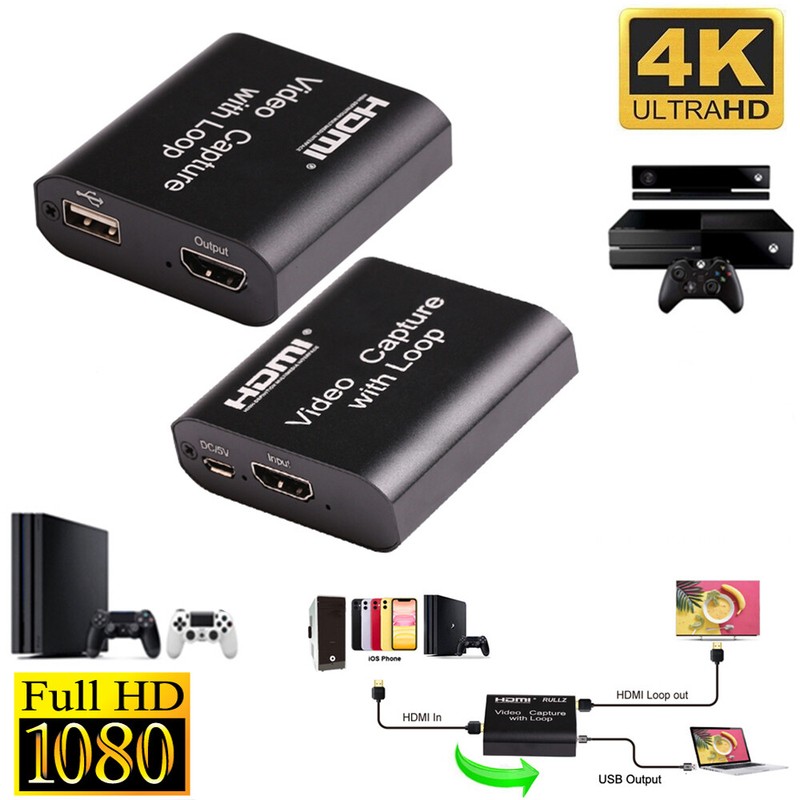 Conforms to USB audio UAC specifications.
Support maximum input resolution up to 4K/30Hz.
Comply with USB video UVC specifications.
Support most acquisition software, such as VLC, OBS, Amcap, etc.
When using a standard AWG26 cable, the input transmission distance is up to 15 meters (1080P and below resolution).
Support maximum output resolution up to 1080P/30Hz.
Support HDMI loop out.
Support Windows, Android, and macOS.
No external power supply is required, so it is compact and easy to carry.
Support 8/10/12 bit color depth.
Features:
HDMI Game Capture: Based on the high-speed USB 2.0 technology, It can capture one signal channel HD HDMI video signal. Suitable for devices with HDMI output, such as Blu-ray player, PS3/4, Xbox One, Wii U, Nintendo Switch, DVD, Camera, ZOSI security camera, DSLR, and Set Top Box, etc.
HDMI Video Capture: NO driver, and it is truly PnP. Low latency for game recording, meeting recording, live streaming. Share to youtube, Facebook, and Twitter. Let more gamers know you. Compatible with Windows, Linux, Mac OS X.
1080P 30fps Video Capture: Capture resolutions up to 1080p at 30fps for 1080P video source with hardware-accelerated up-scaling/down-scaling.The recorded video resolution depends on the original video, which is not changeable by capture.
Game Live Stream: Audio & Video Record ability from external devices via HDMI port, easy File Save & Share via Computer, Support live RTMP video stream in. compatible with popular streaming software and services like OBS Studio, VLC, PotPlayer, Vmix, etc.
Potplayer/OBS Setting Link for Y&H HDMI Capture Card:
https://www.youtube.com/embed/evKyf_1F9OM
Screen Share for Meeting: Capture Card Support 1080P 30P HDMI Input/Output.A fast, familiar, and affordable way to share content in the conference room and into online meetings. Connect to present, no software required, Simply connect a laptop or tablet via HDMI to start sharing.
Computer hardware configuration requirement:
CPU: PC: i5 3400 or above; Notebook: i7 353U 2.0GHz or above.
Graphics Card: PC: NVIDIA GT630 or above; Notebook: NVIDIA GT735M or above.
Run Memory: 4GB
Please ensure your computer can run OBS, VLC, VMIX, and other capture software.
Package included:
1 x USB 2.0 HDMI HD Video Capture Card
1 x USB 2.0 Male to Male Cable
1 x Mirco USB Cable
1 x English User Manual
LIMITED TIME OFFER – The Dododuck 1080P Capture Card will be at the current discount price for a limited time until we achieve 500 sales. Buy it with our no-risk policy. If you are not satisfied in the first 30 days, just return it and get your money back. We follow the standard Amazon return policies.

4K INPUT RESOLUTION – 1920×1080 1080P with 30FPS output resolution.

SELF-POWERED PLUG AND PLAY – No need to deal with cables or install drivers. Just plug and start. Turn any camera into a high-quality webcam. Once plugged in, the device is identified automatically as a webcam.

ZERO LATENCY WITH LOOP-OUT PORT – Record your game while playing your best using the zero-latency HDMI loop-out port.

COMPATIBLE WITH WINDOWS AND MacOS, – Works with most video capture software, such as for VLC, OBS, Amcap, etc. Wii U, PS4, PS3, Xbox One, Xbox 360, Wii, Nintendo Switch, DVD, camera, ZOSI security.

Does not allow to record videos with HDCP protection